Primary 1
Our Primary 1 class is taught by Mrs Lennon and our classroom assistant is Kathleen.
Latest Photographs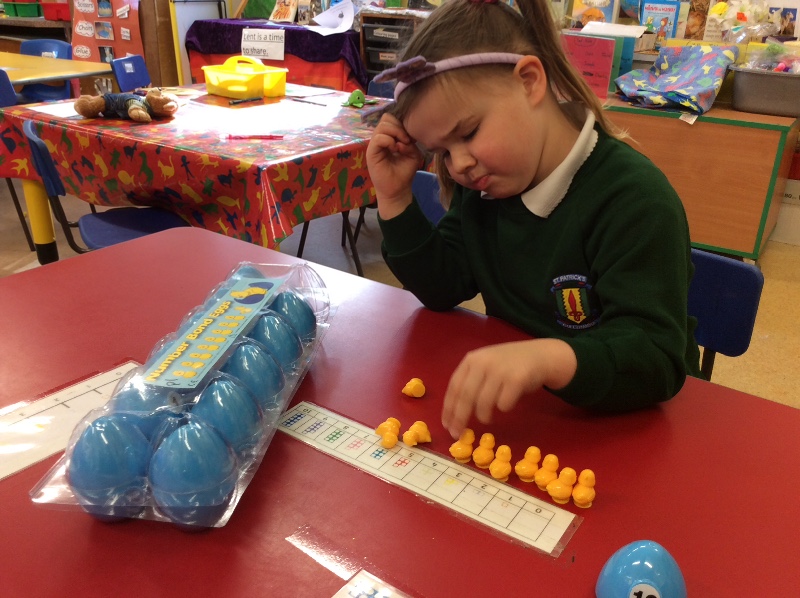 Raena counts the chicks.
Look at our long machine.
We all work together.
We paint handprint drops.
Spring has blossomed in our playground.
We look for tadpoles in the pond.
Brendan made a rocket and counted from 10 to 1 then made it blast off into the sky.
Saoirse built a rocket and launched it into the sky.
We learn about Time and Clocks using the Interactive board.
Look at our Cafe sign.
Eoin has been working at this Fire Station all week.
We sort things.
Aleksa enjoys the LEGO after school club.
We build a lego boat at the After school club.
We learn to add two groups of friends together.
Look at my name..I made it from LEGO.
Ria made her sisters name with LEGO.
We made these models during the week.
St Patrick's Primary School, 11 Tullynavall Rd, Cullyhanna, Newry BT35 0PZ
Phone: 028 3086 1608