Welcome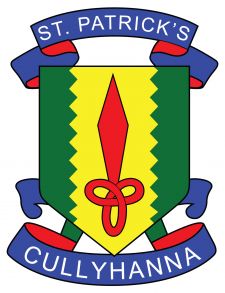 Welcome to St Patrick's Cullyhanna
On behalf of the Staff, pupils and Governors, I would like to welcome you to our new website. This site is designed to strengthen our communication with our whole school community and also give a snapshot of the variety of excellent work that occurs daily in St.Patrick's P.S and Nursery.

Paul Quinn

Principal
Latest Photographs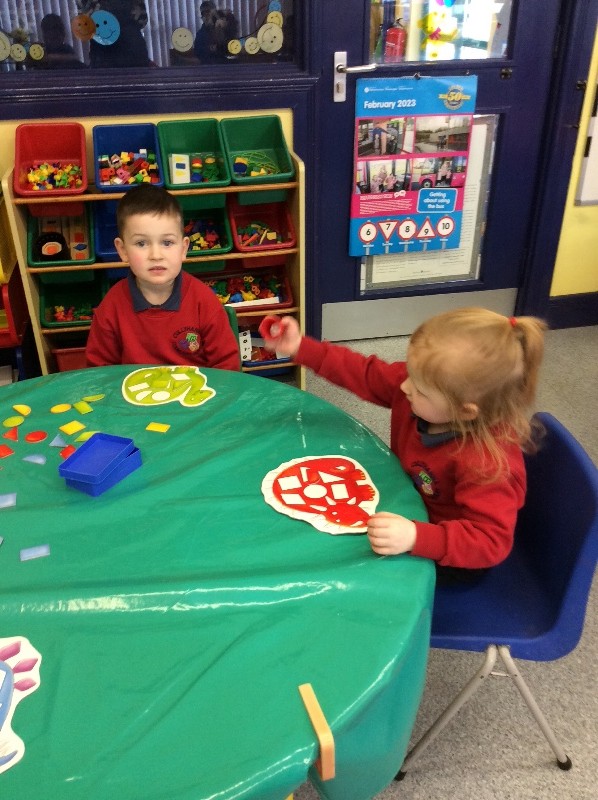 Wow..can you name all the shapes I used.?
Look at my beautiful heart.
I am drawing on the interactive board.
We cook the pancakes..yummy.
I mixed red paint and white paint to make pink paint for printing.
We pick our favourite one...sugary, lemon or plain.
We use Numecon in class.
I add the flour and stir the mixture.
The Nurse came to visit us today.
We match up our Numecon and learn to count with it today.
The Nurse checks to see if I am sick.
Winter is here.
I have great balance.
We learn to use the Maths Seeds programme.
I am going to make a Shape Picture.
The Maths Seeds is fun.
The plants need water and light to grow.
Look at the hyacinth.
The plants roots are long.
Look at the machine.
I sorted Big and Small things from around the class.
We learn about 'People Who Help Us.'around our school.
We learn to climb safely in P.E.
A good stir helps the ingredients to mix.
Look at my Wall Crawl.
Look at my Numecon snake.
We learn facts about Polar animals.
We learn a Valentines Day poem and say it for everyone in the class.
The plants are growing tall.
Our daffodils are growing.
Look at the bubbles.
The Nurse helps us.
I enjoy the Numecon game.
I am making a wax resist x-ray painting.
We finger paint Valentines Day hearts for our friends.
I can make a Numecon picture on the interactive board.
We made people who help us with play doh.
I learn to mix colours for painting today.
Look at my Nurse painting.
We flip the pancake.
The roots hold onto the soil.
We love to act in drama.
We learn about Long and Short.
We make pancakes for Pancake Tuesday.
We place our printed shapes on a bigger page.
St Patrick's Primary School, 11 Tullynavall Rd, Cullyhanna, Newry BT35 0PZ
Phone: 028 3086 1608