Welcome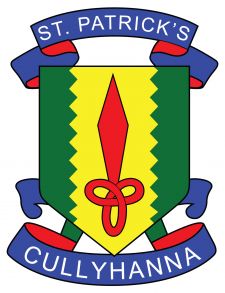 Welcome to St Patrick's Cullyhanna
On behalf of the Staff, pupils and Governors, I would like to welcome you to our new website. This site is designed to strengthen our communication with our whole school community and also give a snapshot of the variety of excellent work that occurs daily in St.Patrick's P.S and Nursery.

Paul Quinn

Principal
Latest Photographs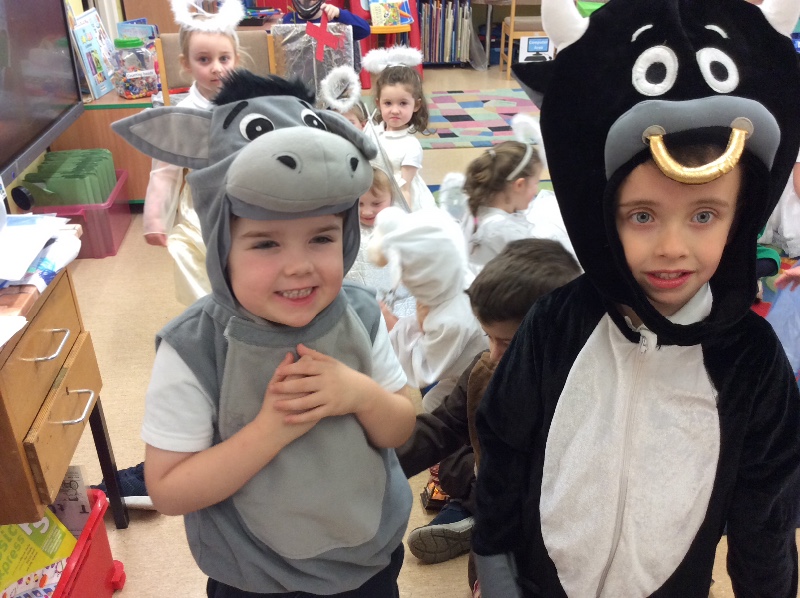 The ox and the donkey.
We learn a lot from our grandparents.
Happy days in school.
I glue my printed shapes onto a bigger picture.
We are so happy today.
Which healthy food shall we choose.?
Charlie celebrates his birthday.
This is fun.
We hang our wishes on our Jessie tree.
We build lovely snowman in the garden!
We check on our bulbs..they are slowly growing.
I use a potato to print a pattern.
We print with healthy foods...carrots, potatoes and broccoli.
We wish for many things.
Mary and Joseph.
Look at the Five Jolly Snowmen.
We learned all about Penguins.
Can you see my letters.?
I am the Bethlehem star.
We cut out angel shapes.
The Angel Gabriel.
We write in the snow.
The Kings.
Look at our lovely wreaths.
We wait paitiently.
We paint Snowmen.
Our Christmas tree prints.
Our Polar Bears look cool.
I can match up the Numecon shapes.
Mirror image Christmas trees.
Eva celebrates her birthday.
We dramatized St. Brigid's story.
Look at my tree.
Look at our beautiful work.
Yum, yum, yum.
Look at me...I'm learning to mix colours in art.
We are the angels.
We used red, yellow and green Primary colours.
We made Christmas crowns.
We use the Numecon to count in class.
The Soldier.
Look at my Gingerbread man.
I built an igloo.
We have a visitor for 'Grandparents Day'
We wear our Christmas jumpers.
We practice our Movement Skills.
Look at my penguin.
We love mounding dough.
We play a Chinese New Year maths game.
We won the Mathletics trophy this month.
I build up the strength in my arms.
We make Christmas wreaths.
Who made the footprints.?
We cut and stick.
Jack celebrates his birthday.
I am ready to go.
I learn to roll around an obstacle course.
We love Jack's cake.
We have worked hard to win this trophy.
Our Winter blow paint trees.
I used Triangles, Rectangles and Circles for my picture.
Look at our lovely work.
I wrote my name.
I practice my writing.
We paint Christmas trees.
Our Wishes Tree..
We hope all our wishes come true.
Our Santa pictures.
Niamh from P6 wrote a Penguin Story for us..It was super.
Wow
I can write winter words.
I built this today.
I can match up the shapes.
Look at my angel decoration.
We can't wait for our Christmas dinner.
We make Christmas gingerbread.
We are ready to perform the Nativity.
We carry presents for Baby Jesus.
Look at my Shape picture.
I write letters in the snow.
The Shepherds.
Look at our lovely jumpers.
I practice my letter writing.
We enjoyed painting.
We love Christmas dinner day.
I use scissors to cut the dough.
I practice my letters.
Annabelle celebrates her birthday.
Wow...
We draw around the Numecon to make our own pictures.
We learned about Long and Short in Measure.
Christmas dinner day is here.
St Patrick's Primary School, 11 Tullynavall Rd, Cullyhanna, Newry BT35 0PZ
Phone: 028 3086 1608