Welcome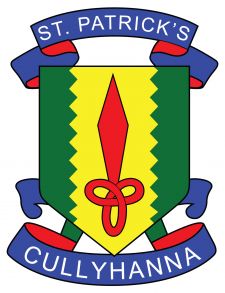 Welcome to St Patrick's Cullyhanna
On behalf of the Staff, pupils and Governors, I would like to welcome you to our new website. This site is designed to strengthen our communication with our whole school community and also give a snapshot of the variety of excellent work that occurs daily in St.Patrick's P.S and Nursery.

Paul Quinn

Principal
Latest Photographs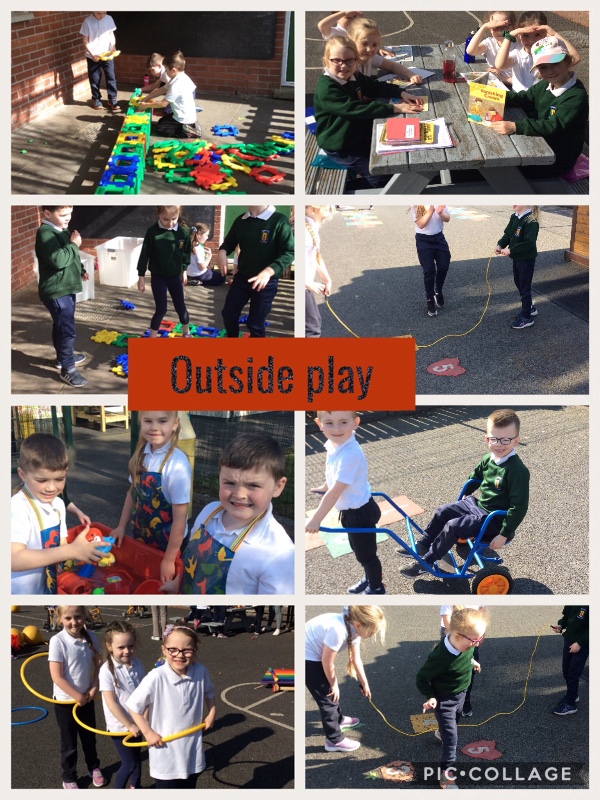 We are ready to bounce on the Opi bouncers.
We put butter on the bread first.
Our teddies enjoyed the food that we made.
We had a great morning out in the local park with our teddies.
Gooooooo
We find out about Pirates in class.
Iona enjoys her sandwich.
Odhran tries to be careful rolling the big ball around the sticks.
Isn' it beautiful?
The paint feels cold and slippery on our feet.
Look at how fast we can run....
We write about our favourite fish.
On your marks get set...
We work in teams, sharing and learning.
A Painted Lady butterfly ready to fly.
The wheel prints out a track.
We tune into the Ulster Orchestra playing for the schools.
We all followed the instructions for making the jam sandwiches.
Charlie enjoys the sack race.
We can measure Long and Short things in class.
Look at our treasure map trail.
We practice our writing.
Listen to the trumpets, they are loud.
Lets add our own footprints to the trail.
The butterflies like the flowers.
We learn about goldfish and how to look after pets.
We can balance a beanbag on the bat...
Here we are going to release our butterflies in the school garden.
How many gold coins can we count in the ship?
We are making jam sandwiches for our Teddy Bear's Picnic.
Orlaith makes a really tall tower and a shorter one too.
We made Pirate hats to wear.
St Patrick's Primary School, 11 Tullynavall Rd, Cullyhanna, Newry BT35 0PZ
Phone: 028 3086 1608